Multipack-ljm's TGA GMP APVMA accreditations combined with controlled environment Clean Rooms support Animal Health & Nutrition and Pharmaceutical companies requiring world-class secondary packaging solutions. Our Co-packing solutions include all types Veterinary Packaging, Blister Packing, Auto Cartoning, Shrink Sleeving, Shrink Wrapping and Petcare & Nutrition.
Working in partnership with leading global Animal Health & Nutrition and Pharmaceutical companies, Multipack-ljm can repackage sensitive animal health and pharmaceutical products and medical devices – whether locally manufactured or imported – to suit the Australian regulatory environment and retail specifications, delivering innovative and time sensitive solutions.
Need a 3PL solution? We can Co-pack at your own facility.
YOUR SINGLE SOURCE ANIMAL HEALTH & PHARMACEUTICAL SOLUTION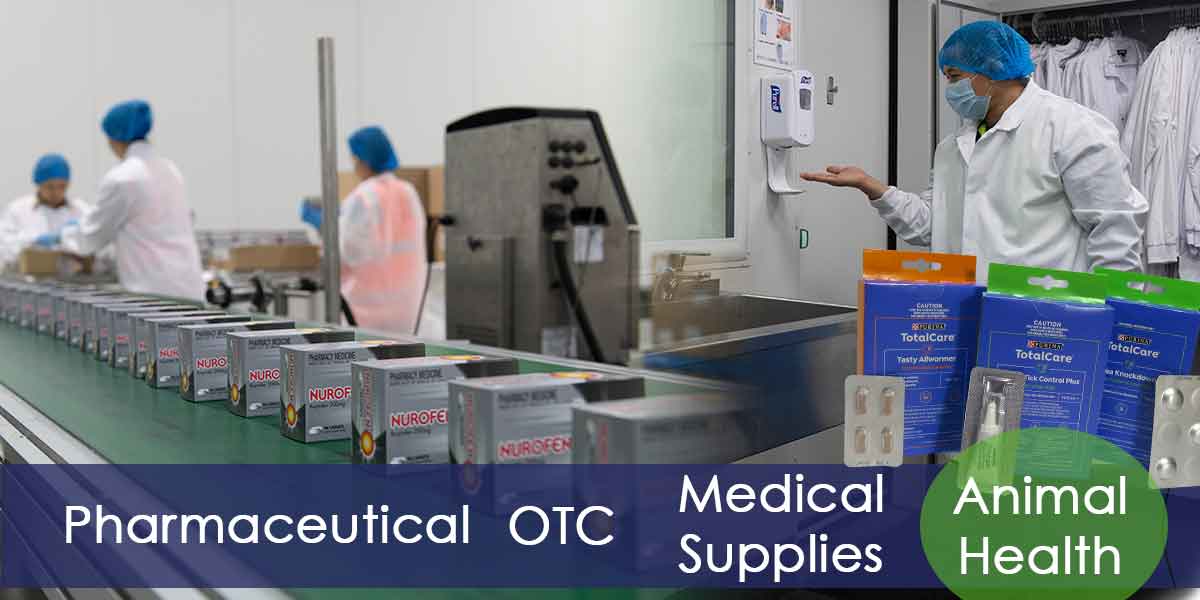 A growing trend for the global manufacturers of therapeutic and animal health goods, is to partner with a local external TGA GMP APVMA licensed Co-packing company with secondary pharmaceutical 'Release for Supply' and veterinary packaging capabilities.
Multipack-ljm's Clean Rooms, alongside our industry accreditations, ensures our Co-packing services meet the strictest guidelines for veterinary and medical supplies, pharmaceuticals and OTC products. Our Clean Rooms are ideal for organisations without the capacity to carry out their own packaging within an appropriate environment or who require a niche Co-packing solution.
Why tie up capital in under-utilised and inflexible packaging assets?.
INDUSTRY LEADER. SETTING STANDARDS.
Multipack-ljm Co-packing services are underpinned by our industry leading standards and accreditations.
Call 1300 170 013 to speak with a Co-packing expert or…